In this on-demand webinar, our guest speakers Roger Dix, Chief Risk Officer at Wesleyan, and Zaheer Ahmad, Head of Strategic Delivery - Diversity and Inclusiveness at Ernst & Young, share their organisations' experiences of implementing ethnicity pay gap reporting, how it can be done, and how the data can be used to drive change.
Meet the speakers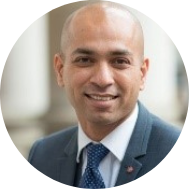 Zaheer Ahmad, Head of Strategic Delivery - Diversity and Inclusiveness at Ernst & Young Zaheer
Zaheer has held numerous senior-level positions in the public and private sectors. He leads the Race agenda for the firm and chairs the Race Working Group. He is the programme director for EY's flagship leadership development programme and also leads the Innovation and Thought Leadership Strategies. In 2010, Zaheer was awarded an MBE in recognition for his services to the police service. He is the winner of the European Diversity "Hero of the Year" Award and recipient of the community honours award. Zaheer's work for the wider Asian community was recognised when he featured in the silver jubilee edition of British Asian Who's Who.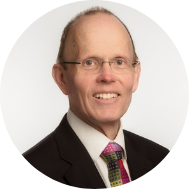 Roger Dix MA, FIA, MIRM Chief Risk Officer
With over 40 years' experience in Financial Services, mainly in Life Insurance and Reinsurance, but with knowledge in P&C Insurance and Banking also, Roger is an experienced Risk professional, an actuary by profession, who has been Chief Risk Officer
at Wesleyan Assurance Society, a small UK based mutual office, since 2013. He is also the responsible Executive at Wesleyan for Inclusion and Diversity and the broad topic of Sustainability, including Climate Change. Roger is the Chair of the Inclusive Leadership Forum for the West Midlands Combined Authority. Roger is a regular speaker at risk conferences, as well as participating on intra company projects to further the knowledge and awareness of risk related matters.