You are here
Goram Homes
About us
Goram Homes is a Bristol-based housing company. We work in partnership with the private sector to build sustainable, affordable homes that create communities, respect the environment and contribute to the local economy.
Established by Bristol City Council in 2018, we aim to lead the way in community engagement, both in terms of working closely with the communities in which we are active and in delivering projects with tangible value to them.
Our ambition is to develop 2,500 homes, by 2025.
The Culture
As a newly formed organisation, you will have the opportunity to shape the culture and to build iconic developments in prestigious city-centre locations. This is a rare opportunity to leave a long-lasting legacy within the city of Bristol.
Sustainable
The climate emergency, declared by Bristol in 2018, demands action and leadership across the construction industry.
We are committed to all our sites having increased biodiversity and carbon neutral homes.
And we have signed up to the RIBA climate challenge and Building with Nature Standards to ensure our developments really deliver for people and wildlife.
Innovative
We welcome new ways of working and innovation that delivers the right results.
Our focus is on finding the best solutions to deliver our homes most effectively, whether that is adopting Modern Methods of Construction or using new technology to reach more people.
Meet the team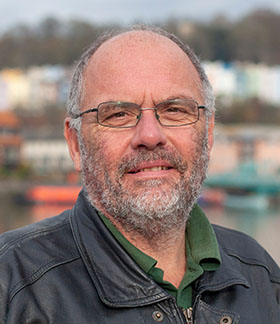 Cllr Don Alexander
Non-Executive Director Council Representative
Don has been councillor for Avonmouth & Lawrence Weston since May 2016. He was born in Bishop's Stortford, Hertfordshire, and was persuaded by his Bristolian father to study at Bristol University in 1981. Don's spent his working life in both social enterprise and development work in Lebanon, Sudan and Bristol. He has been based in Sea Mills, Bristol, since 1987.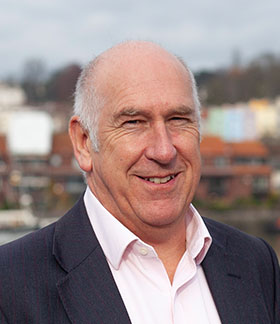 Chris Arnold
Finance Director
Chris is a chartered accountant and brings his experience of operational, finance and change management to Goram Homes having previously held leadership roles at Orange UK, Alfa Laval Saunders and BAe. Prior to joining Goram Homes, he was director of resources for a housing association where he secured and won long term partnership contracts and doubled their operating size.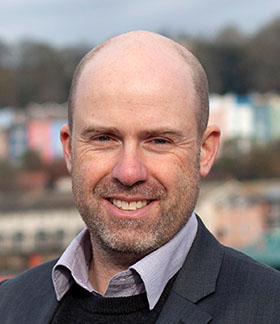 Stephen Baker
Managing Director
Stephen became the first permanent Managing Director of Goram Homes in September 2019. Stephen was previously the Director of Investment at Alliance Homes Group. While at Alliance, Stephen grew the development of new homes function by 10 fold and established two commercial trading subsidiaries. Prior to Alliance Homes Stephen ran his own business and worked for Architen on a range of high profile projects such as the Millennium Dome and the British Museum. Born in Bristol, Stephen and his family still live in the area. When he's not working he can often be found on the local cricket field.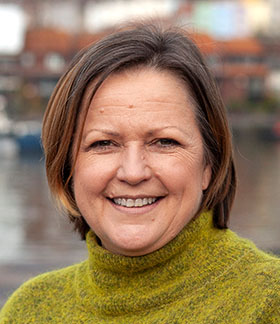 Sinéad Butters, MBE
Non-Executive Director
Sinéad is group chief executive of Aspire Housing, which also comprises Staffordshire's largest apprenticeship provider PM Training and social regeneration charity Realise. As chair of national housing network, PlaceShapers, Sinéad has been instrumental in uniting members around shared values as a voice for change.In recent years, Sinéad has received an MBE for services to housing, two honorary doctorates for work supporting communities, and saw Aspire receive the Queens Award for Enterprise; a first for the housing sector.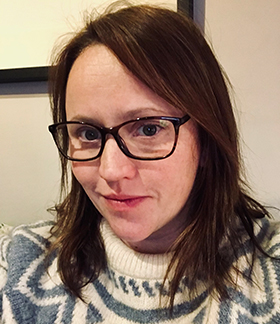 Kate Buxton
Head of Communications
Kate is a strategic communications professional and has worked in a range of senior positions across multiple sectors, including roles at the British Council, the BBC, Creative England and Kings College London. Most recently, as Head of Media and Content at Jisc, the UKs education technology provider, she worked with the government and the media to support the sector's digital transformation.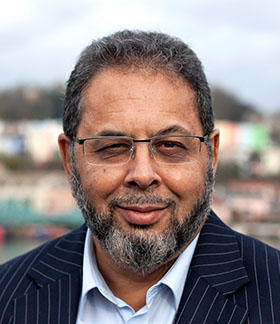 Aman Dalvi, OBE
Chair of Goram Homes Board, Non-Executive Director
Aman Dalvi OBE has over thirty years' experience in housing and is currently a consultant advisor for two major developers. Prior to this, he was executive director for development & renewal at a London local authority; chief executive of a London housing association and chief executive of an economic development agency. Aman also worked for the Housing Corporation as assistant director of investment. He has served as chair of the Anchor Trust and PA Housing and on the boards of English Partnerships and the Olympic Park Legacy Company.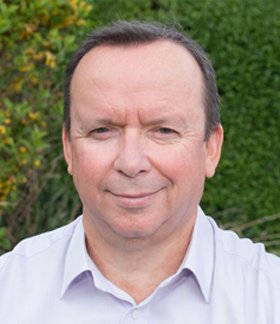 Geoff Fox
Partnerships Director
Geoff, a planner by trade, was previously a senior consultant at ARK Consultancy and Director of Development for a London based housing association. He brings over 35 years' experience of delivering complex development and regeneration projects, including many successful schemes in Bristol.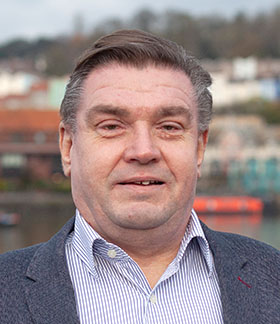 Mark Hallett -
Non-Executive Director
Mark has been a development director and non-executive director for a variety of consultancies, developers, investors, and joint venture companies for over 30 years. His experience encompasses the full range of commercial, residential, retail and leisure projects with responsibility for identifying and unlocking value from major brownfield urban regeneration land holdings with a combined development value in excess of £2 billion. These projects have often been delivered in partnerships between and private sectors with a particular emphasis on socially responsible and sustainable investment.