It has never been more important to fully understand the skills your business needs to survive and thrive.
In this exclusive on-demand webinar our expert speaker, career coach and strategist John Lees, offers key tips and advice on how to navigate the recruitment and retention challenges facing all businesses as a result of the global pandemic.
The key points covered include:
The emerging need for a flexible, adaptive skill set.
The worker perspective - loyalty distance, continuing pressure for purposeful work.
Distanced working, digital transformation, and weaker team structures.
What does a great skill set look like in the future? Performers and transformers.
Building skills inside the organisation and upskilling existing workers to fill hard-to-fill roles.

Register to our on-demand webinar below:
IMPORTANT: By submitting your email address you are agreeing to our Terms and Conditions. Your details will be processed in accordance with the Privacy Policy. Michael Page International terms and conditions apply. Please click here to view our Complaints Procedure.
Meet the speaker:
John Lees, Career Strategist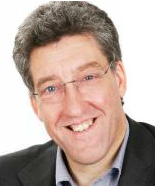 John Lees is one of the UK's most prominent career transition coaches, and appears regularly in the media. He has published 15 books on careers and work, including the UK best-seller, 'How to Get a Job You Love.' His books have been translated into Arabic, Georgian, Polish, Japanese and Spanish and he has delivered a number of workshops internationally. A founding board member of the Career Development Institute, John is a NICEC Fellow, a Fellow of the CIPD, and holds degrees from the Universities of Cambridge, London and Liverpool.